If you haven't got a smartphone, you've likely been stranded on an island for the last few decades. From landlines to cell phones and then smartphones — the journey of the mobile phone has been an exciting one. Mobile Store looks at historical moments that moved the industry forward and the key features in smartphones for the future.
When was the mobile phone invented?
The first time phones became mobile was in 1973 when Motorola released the DynaTAC 8000X, created by engineer Martin Cooper. Quite the name, right? The DynaTAC weighed a whopping 1.1 kg's, provided only 30 minutes of talk time — and needed 10 hours of charging to be recharged. Consumers had to fork out $4,000 for it, which amounts to $10,000 today. That's roughly R170,000!
Three landmark cell phones that made history
The Nokia 3310 in 2000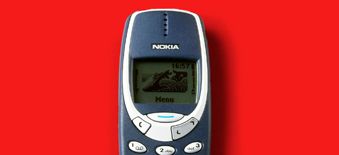 The saying goes that when the world finally ends, the only things that'll survive are cockroaches and Nokia 3310s. This is the Nokia that changed the game for mobile phones. With its compact size at only 133 grams, modern design (for its time), insanely good battery life and epic Snake sessions — it has come to be known as one of the most loved phones ever made. No wonder Nokia sold over 126 million units since its launch.
The Motorola Razr V3 in 2004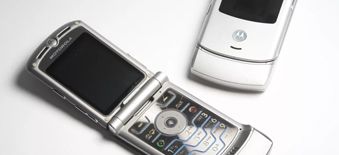 Everybody loves a little early 2000's nostalgia — and if the Motorola Razr V3 from 2004 doesn't do it, nothing will. Motorola released a smartphone so slim and chic, it was seen on TV shows, in music videos and on teen movies all around the world.
The Razr came in three colours — black, silver and a shockingly bright pink. It was on the Christmas list of every teen from South Africa to Russia, allowing Motorola to sell over 130 million Razr's.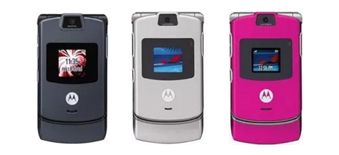 It came with a 1.3 megapixel camera (pretty epic for its time), a small screen on the front and a slightly larger screen when you flipped it up. The Razr was also one of the most durable phones, able to take knocks and drops of all kinds. The Razr made a small comeback in 2019 but unfortunately, it couldn't compete against the new-age smartphones from Apple, Samsung and Huawei that have monopolised the industry.


The Apple iPhone 6 in 2014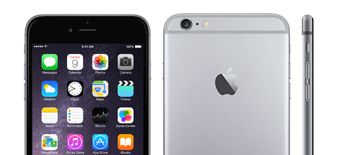 Although the iPhone 4 had already been released a few years prior, setting the bar for all future smartphones, it's the iPhone 6 that took the industry by storm with its large screen size, sleek design, crisp graphics, excellent camera, and trendy colours in 2014.
The iPhone 6 became Apple's flagship device and remained that way, even after the release of the iPhone 7. Within the first three days if its release, Apple sold 10 million iPhone 6 units, breaking all records up until that point. The iPhone 6 also introduced us to a new world of iPhone photography with its 8-megapixel camera – a feature that made it the best camera smartphone on the market at its release and for years to come.
Samsung takes the lead in the market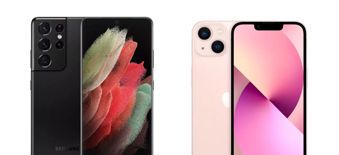 As of the third quarter of 2021, Samsung is the top dog in the global smartphone market share, selling 69 million phones and owning 20.8% of the market. However, Apple is not far behind with 15.2% market share and an incredible year-on-year growth rate of 21%.
Like two enemy peas in a pod, the crown for top position has often swapped back and forth between Apple and Samsung over the years. The last two years have seen Samsung taking the first place podium as they continue to release excellent quality phones at prices lower than Apple's. On average, one of the latest iPhones in 2021 costs between R25,000 – R30,000!
Three smartphone features for the future
5G connectivity
5G will provide the fastest and most reliable speeds when it comes to connecting to the internet, scrolling down your feeds, video conferencing and gaming. 5G technology is being developed all around the world and that includes creating smartphones with 5G capabilities.
Camera evolution
In the iPhone 13, Apple has introduced Dolby Vision HDR and Cinematic Mode which allows you to become a professional filmmaker using a smartphone. The Samsung S20 that came out in 2020 takes the cake with a massive 108-megapixels and three individual lenses. From the Motorola Razr's 1.3 megapixel camera to the Samsung S21's 64 megapixel camera, the evolution of the smartphone camera has come a long way!
Health advancements
Smartphones and their pairing devices like smart watches are offering helpful and accurate information and tracking when it comes to your health. You can track your sleep, your daily steps, and you can download a running app to motivate you to get moving. You can also pair your smart watch to your phone and track your heart rate and oxygen-blood levels. What's now being called "mobile health", this sub-industry is expected to earn half a trillion dollars by 2025!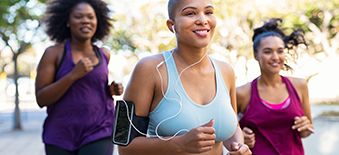 The latest devices on Mobile Store
The evolution of mobile phones is a journey that is rapidly growing and changing. From cell phones to smartphones, these mini computers have affected how we document our memories, how we work, how we talk to our loved ones and even how we track our health.
Choose your device with Mobile Store!